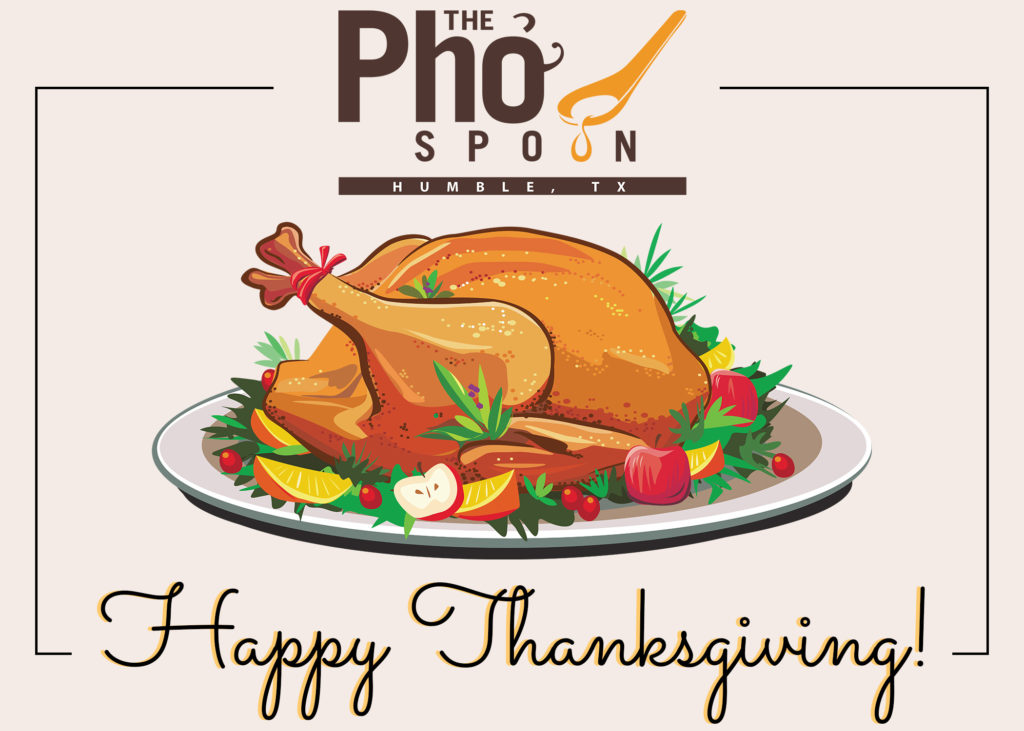 Happy Thanksgiving from The Pho Spoon family.
Firstly, we wanted to remind you that The Pho Spoon will be closed for Thanksgiving from Thursday, 11/28/2019 to Sunday 12/01/2019. We will resume normal operating hours on Monday, 12/02/2019.
Secondly, we would like to thank the Fall Creek community for showing us love and welcoming us. May you have a wonderful Thanksgiving celebration with your loved ones
Thank you,
The staff at The Pho Spoon.